Watermelon Feta Salad
This summer, there is absolutely no doubt that you will be invited to a barbeque (or four). We wanted to make sure that you were armed with a few super easy crowd pleasers that are sure to get a few "ooohs" and even more "aahs." So this summer, leave the macaroni salad at home. This salad pleases everyone. A little sweet, a little tangy, a little salty and fresh from the mint. A great side to just about anything straight off the grill.
Ingredients
1 seedless watermelon
1 handful of fresh mint, julienned
¼ c. crumbled feta
Zest of one medium lemon
1 tbsp. black pepper
Salt to taste
Method
1. Half the watermelon and scoop out the insides, leaving as much intact as possible (you'll want to use the shell as a vessel. Cue the "oohs").
2. Cut watermelon into cubes, or triangles or really any shape you'd like.
3. Toss the cut watermelon and about a teaspoon of salt and let drain in a colander in the sink (this will get the extra liquid out of the watermelon to ensure the salad doesn't end up soggy!) Let drain for about 10 minutes.
4. Once the watermelon has drained, toss with the mint, feta, pepper and salt and place back in watermelon shell.
5. Voila. Grab a glass of Diamond Collection Pinot Grigio and read the next chapter of your favorite summer read with all the time you've saved!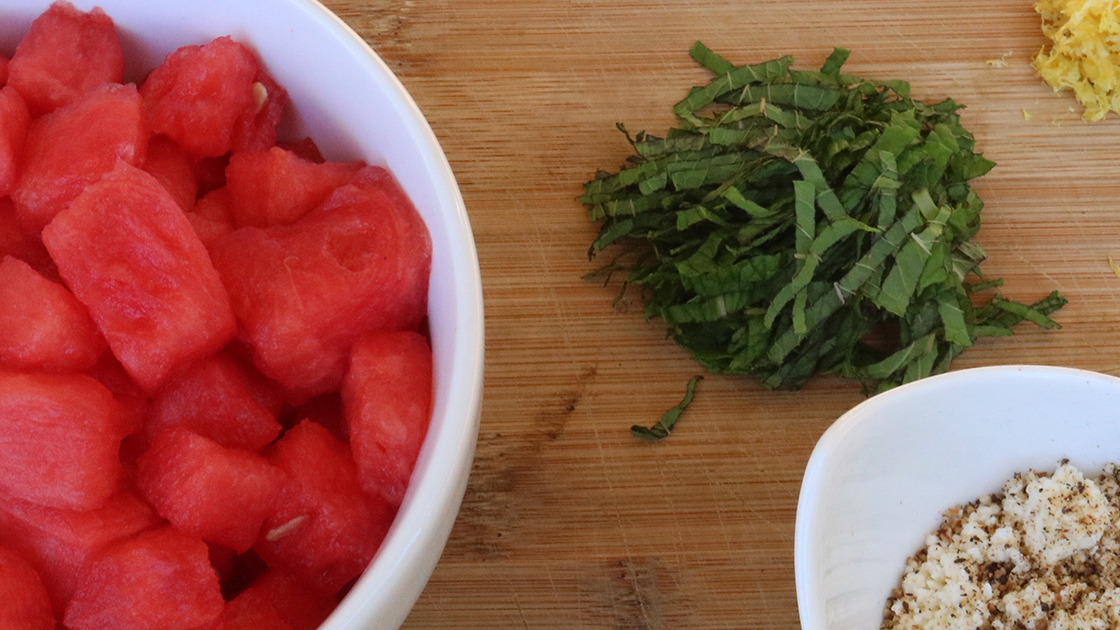 Recommended Content
Tags