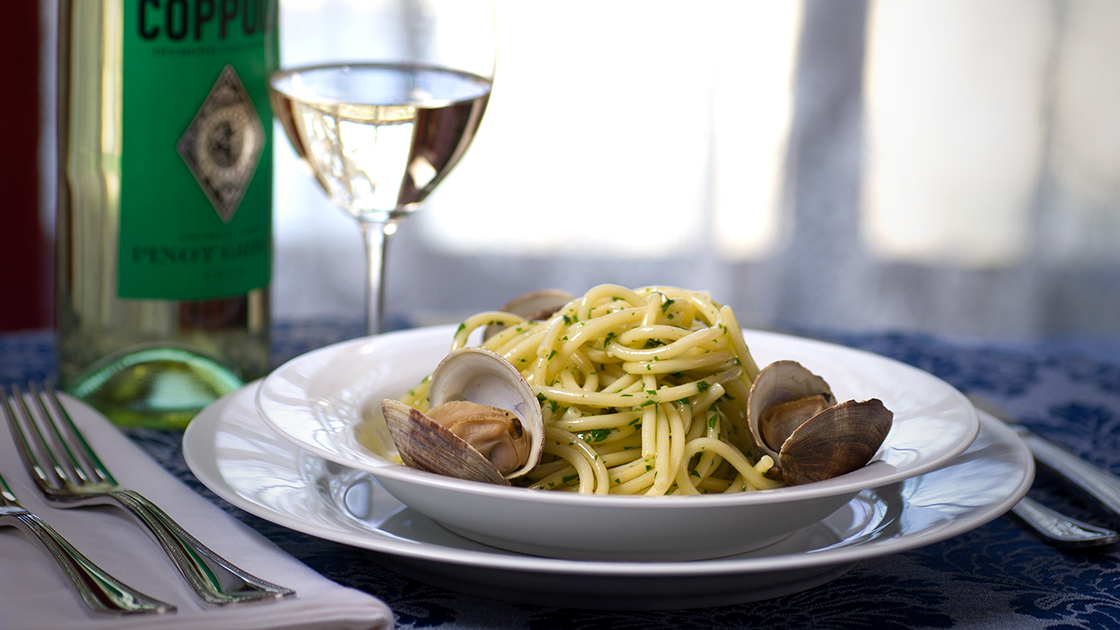 The garlic and fresh parsley flavors in our Spaghetti with Clams al Bianco is a sumptuous easy-to-prepare recipe from the "Mammarella" Coppola Family Cookbook.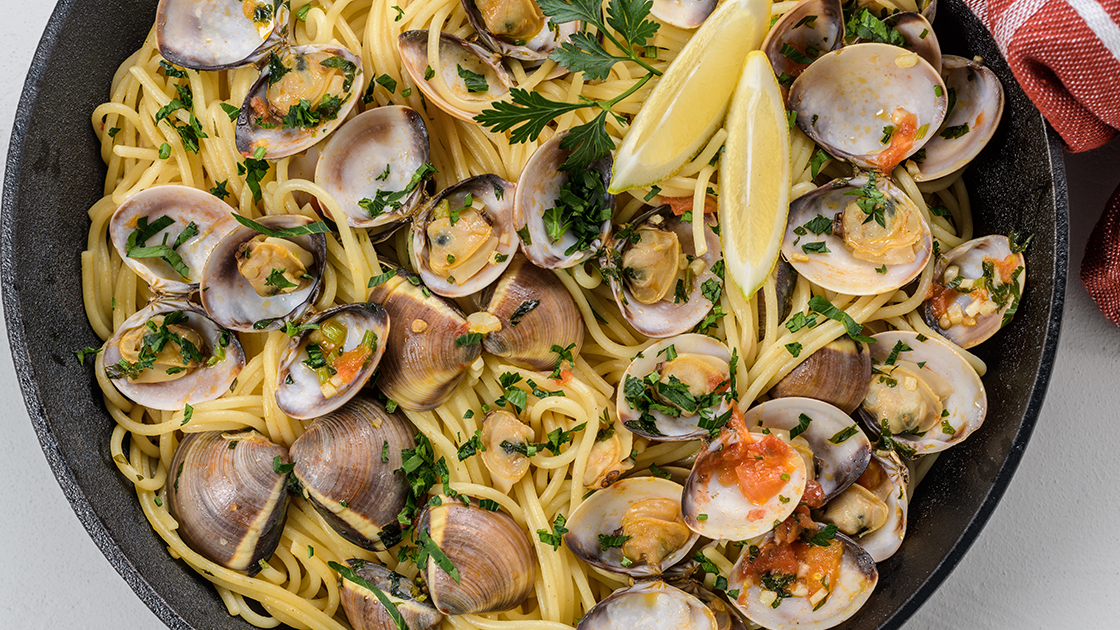 Spaghetti alle Vongole, a dish that appears on nearly every Italian restaurant menu in the United States, is similar to Italia's dish.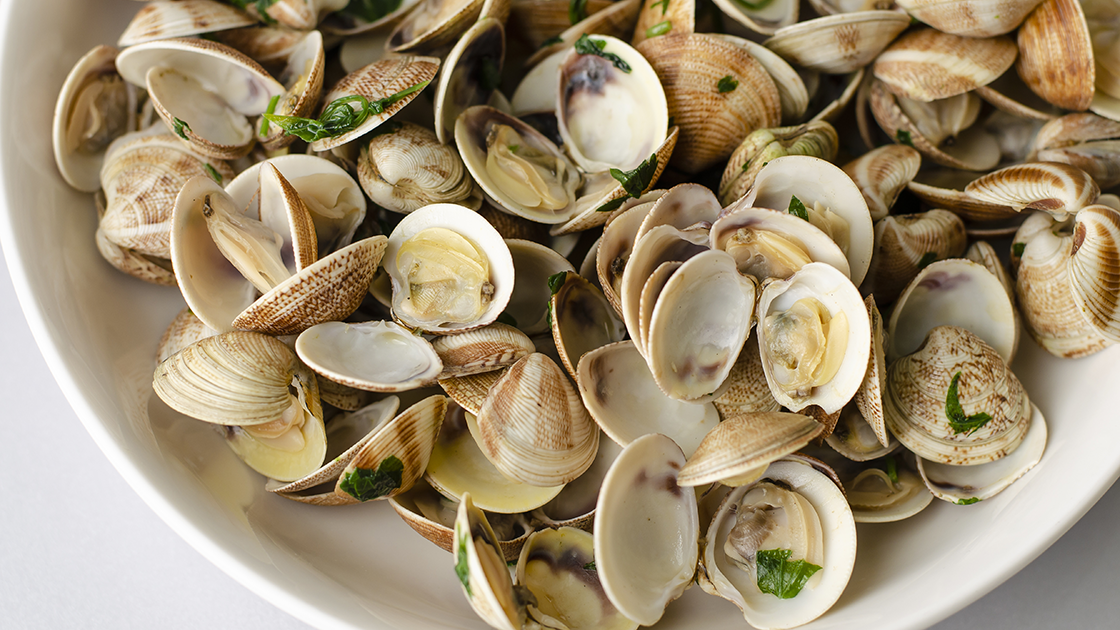 There is something magical about the shellfish harvested from our pristine coastal waters in Oregon, especially when prepared with wine, butter, and herbs, and paired with our bright and versatile Domaine de Broglie Pinot Gris.