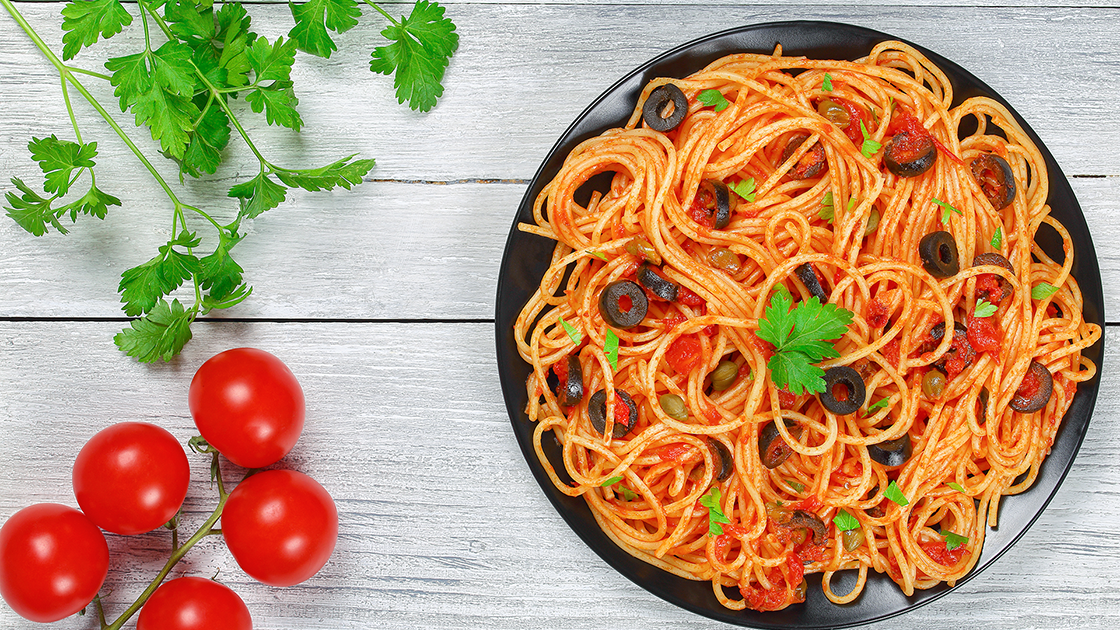 Here is an ideal weeknight dinner, when you're tired after work, there's homework to supervise and you're facing an early morning.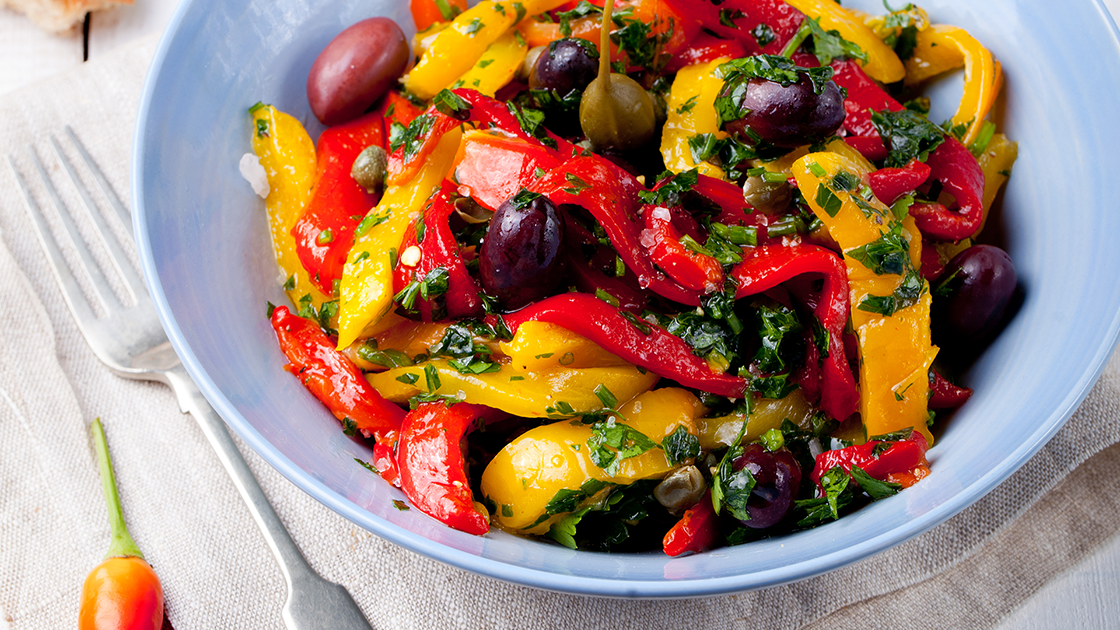 Green bell peppers, Italia explained in her book, are the second most popular ingredient in the cooking of Naples, after tomatoes.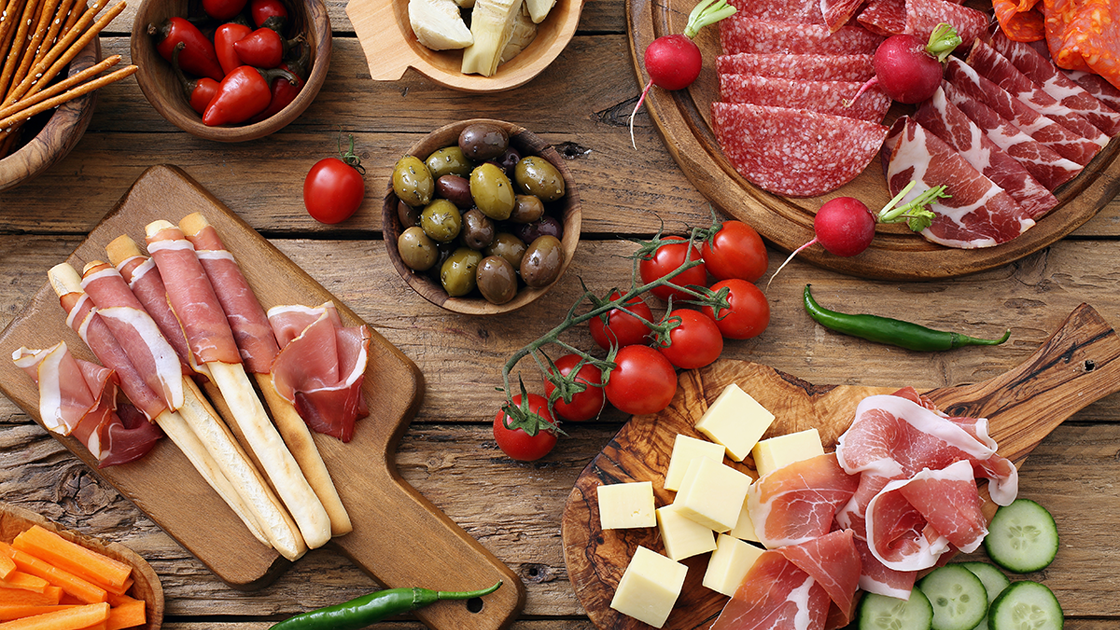 "Antipasto" means, literally, "before the meal". It can be a little nibble or two, a platter of salami and cheese, or an extravaganza of a dozen or more delicious foods. It can be modest and humble or utterly luxurious.