Gia's Grape "Gelly"
By Gia Coppola
In college I didn't know what to give my family for Christmas so when I would come to Napa for Thanksgiving break my grandma and I would go into the vineyards and get what was left of the grapes after they'd been picked. It was a fun process because it was usually quite rainy or cold in November, so we bundle up and grab a bunch of baskets and knives. My uncle and mom would often join us as we picked the grapes. We'd then take them into the house and sort all the bunches, picking off the few that looked intact. Next, we'd put the grapes in a little bucket and stomp them before throwing them in a pot to cook. We followed a recipe from there. Sometimes it said to buy pectin but we liked to use apples to help get a nice jelly consistency.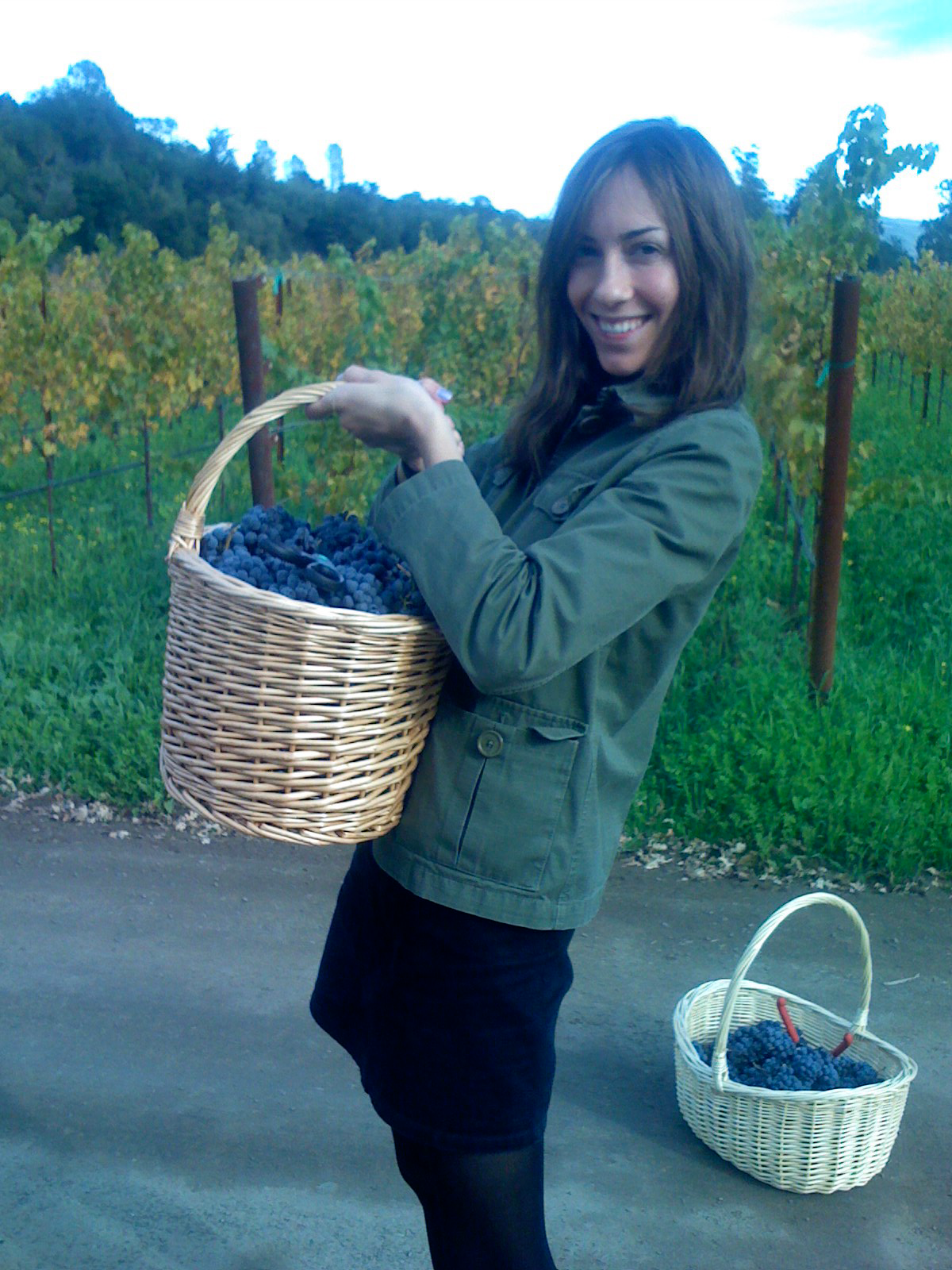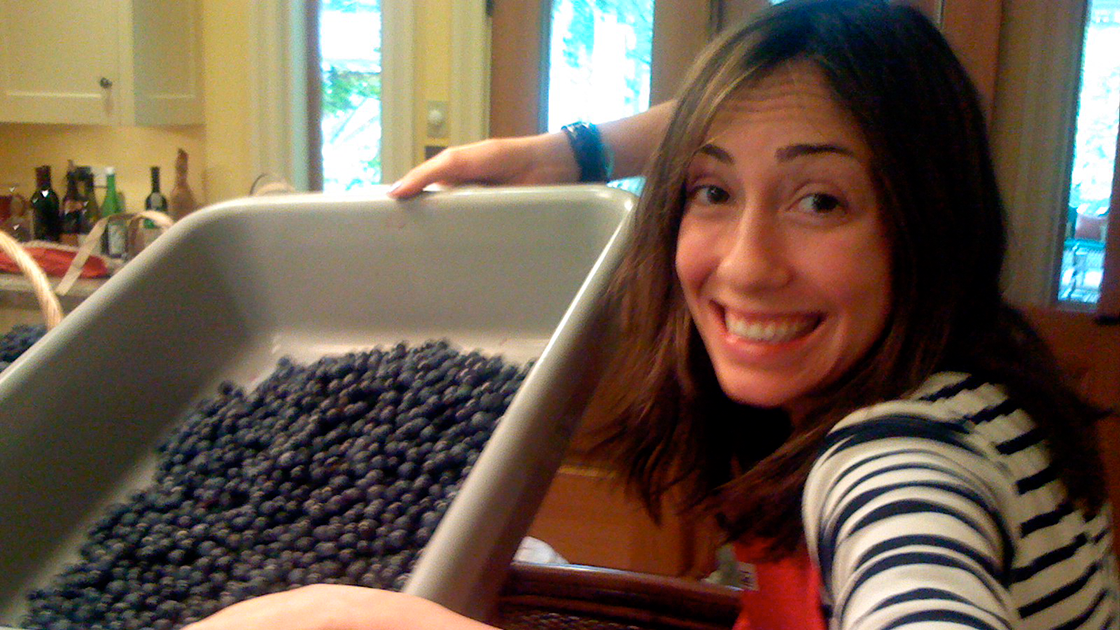 GIA'S GRAPE "GELLY"
Ingredients:
4-5 lbs grapes (if you don't have access to a vineyard, Concord grapes work great!)
3 1/2 pounds Granny Smith apples, chopped
3 cups sugar
Method:
Put the grapes and apple in a large pot and add 1/2 cup of water. Bring to a boil, cover and simmer over low heat until very juicy, about 10 minutes. Strain the juice through a fine sieve set over a large bowl.
Strain the juice again through several layers of dampened cheesecloth, without pressing or squeezing; you should have 3 cups.
In a very large saucepan, boil the grape juice and sugar over moderate heat, stirring, until the jelly falls off a cool spoon in sheets and registers 220° on an instant-read thermometer, about 18 minutes.
Pour the jelly into hot, sterilized canning jars to within 1/4 inch of the rims. Seal. Submerge the jars in a pot of water and boil for 5 minutes. Carefully remove the jars and let cool. Check the jar lids to make sure they've fully sealed; refrigerate any jars with imperfect seals.
Recommended Content
Tags