Tomato-Cucumber Salad with Yogurt with Diamond Sauvignon Blanc
When Italia was raising her children in the 1930's, 40's and 50's, yogurt was nowhere near as ubiquitous as it is now. You often had to find it in a health food store or a Greek market, if there was one near you. Now the problem is to decide which yogurt among dozens of choices to use. If you live in dairy country, choose one made near you. If not, look for a domestic brand that contains no additives. Yogurt should contain nothing but whole milk and live culture. Nonfat and low-fat yogurts are not a good choice, as they lack the spectrum of essential nutrients that are found primarily in the fat of ruminants; animals that chew their cud. Pair with Diamond Collection Sauvignon Blanc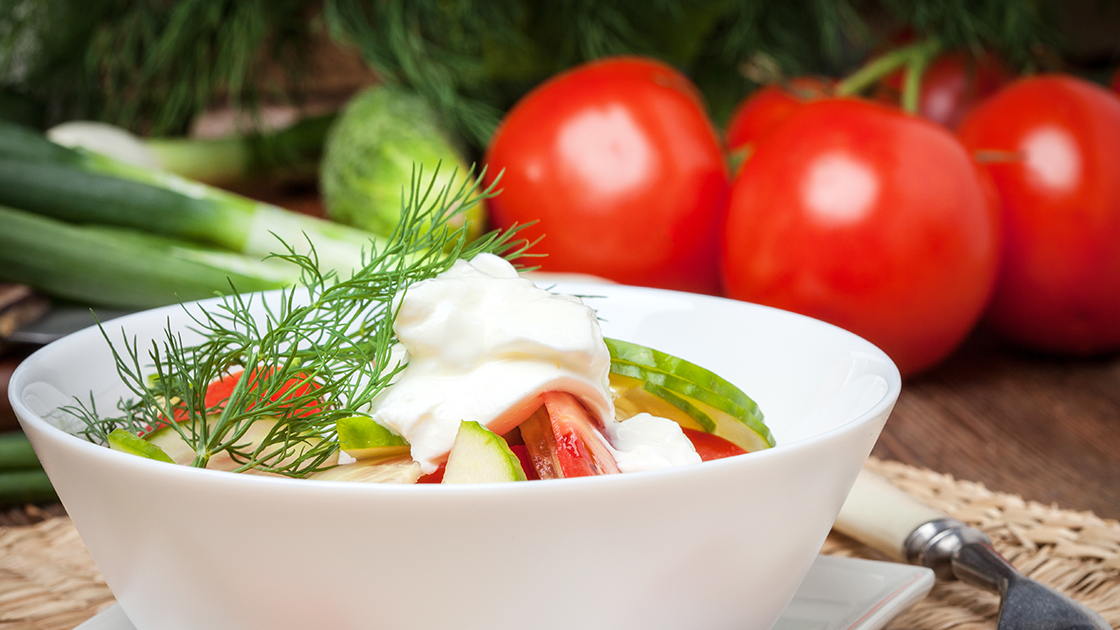 ¾ cup plain whole milk yogurt
2 teaspoons white wine vinegar, plus more to taste
Kosher salt
Black pepper in a mill
3 medium ripe tomatoes, cored and cut into ¼-inch rounds
2 small cucumbers, washed and thinly sliced
2 teaspoons fresh chopped Italian parsley
Put the yogurt into a small bowl, add the vinegar, a few pinches of salt and a few turns of pepper and stir until smooth. Set aside.
Arrange the tomatoes and cucumbers in a shallow bowl, pour the yogurt over them and scatter the parsley on top.
Enjoy right away.
Serves 3 to 4
Recommended Content
Tags
Italia Coppola, who dedicated her book, Mammarella: Mama Coppola's Pasta Cookbook, to her mother Anna Pennino, to her husband Carmine and to her three children, August, Francis and Talia, who have inherited both the Neapolitan spirit and its cooking.