Steamed Clams
By Chef Tim Bodell
There is something magical about the shellfish harvested from our pristine coastal waters in Oregon, especially when prepared with wine, butter, and herbs, and paired with our bright and versatile Domaine de Broglie Pinot Gris. Enjoy this pairing with friends and family for a fantastic feast!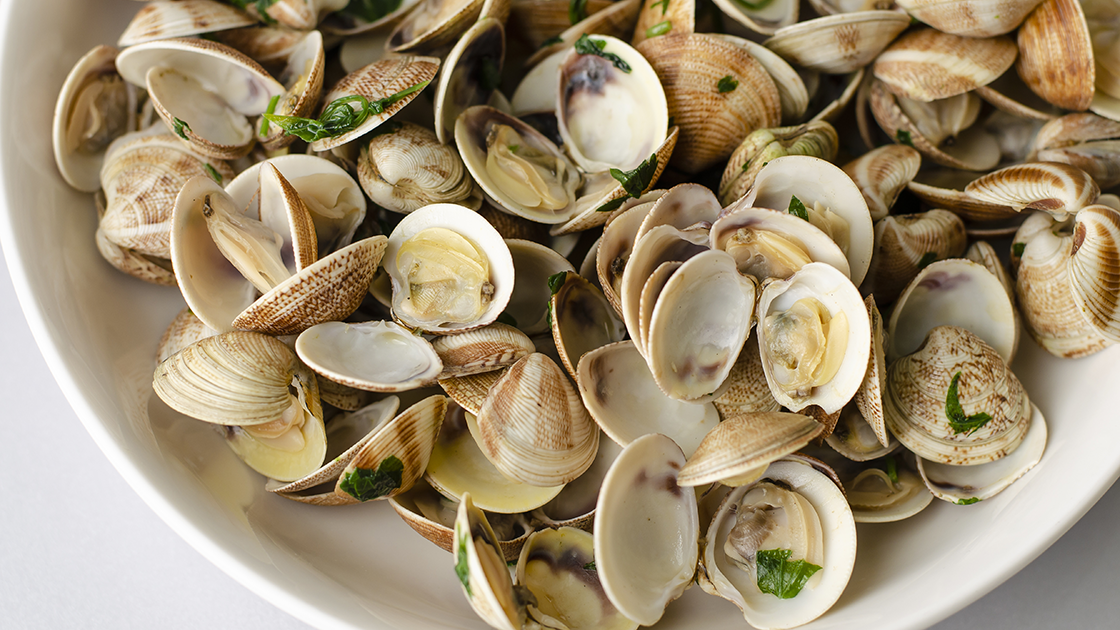 INDGREDIENTS:
½ cup olive oil
2 shallots, thinly sliced
Salt and pepper to taste
5 pounds fresh clams (such as butter clams or cockles), rinsed
1 glass Pinot Gris
4 ounces butter, unsalted
2 tablespoons fresh parsley, chopped
1 tablespoon fresh dill, chopped
PREPARATION:
Place a wide, heavy-bottomed pan over medium heat and add olive oil. When oil is hot, add shallots and season with a pinch of salt and pepper. Stir until the shallots are soft, approximately 5 minutes, and then add the clams. Add the Pinot Gris and cover with a tight-fitting lid. When the clam shells open, finish the dish by swirling the butter into the broth and garnish with chopped parsley and dill. Serve with your favorite crusty bread to soak up the delicious broth and a glass of Domaine de Broglie Pinot Gris.
Recommended Content
Tags