Spring Burrata Salad with Melon and Prosciutto
The key to this simple salad is using the best ingredients you can find, simple but quality ingredients are always the way to go - especially for picnics and outdoor entertaining!
Pair with Diamond Collection Pinot Grigio
Ingredients
1/2 lb fresh burrata
1/2 lb cantaloupe, sliced into crescents
1/4 lb prosciutto
2 heirloom tomatoes, thinly sliced into rounds
a few fresh figs halved or peach slices
handful fresh basil, roughly torn
extra virgin olive oil
balsamic vinegar
sea salt
cracked black pepper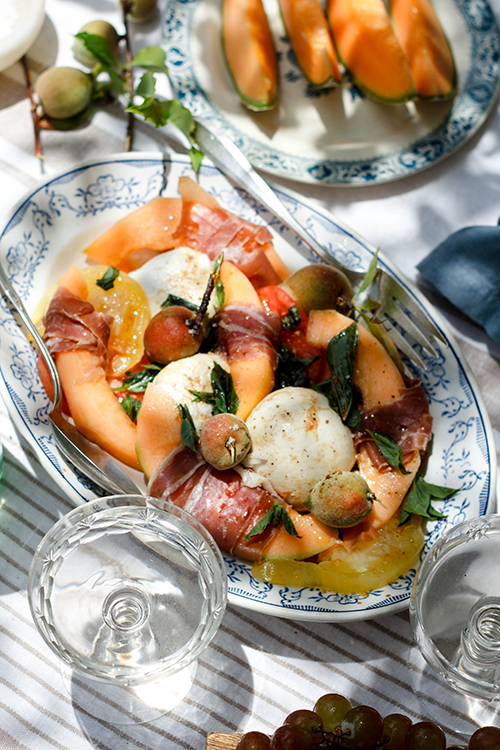 Directions:
To assemble the salad, place the burrata rounds on the platter, either just one in the center or around the platter depending how many rounds you have.
Using your hands, wrap each wedge on the melon in the center with a strip of the prosciutto.
Alternate layering the tomato slices and cantaloupe slices around the burrata.
Tuck in the figs or peach slices in the remaining gaps.
Sprinkle fresh basil over the top.
Add a good glug of extra virgin olive oil and a splattering of balsamic vinegar.
Season with a pinch of sea salt and cracked black pepper.
Serves 4-6
Recommended Content
Tags