Snapper with Lemon Butter Sauce
Instead of snapper, you can use chicken breast or thin slices of pork, either of which you should put between two pieces of wax paper and pound gently until they are no thicker than ¼-inch.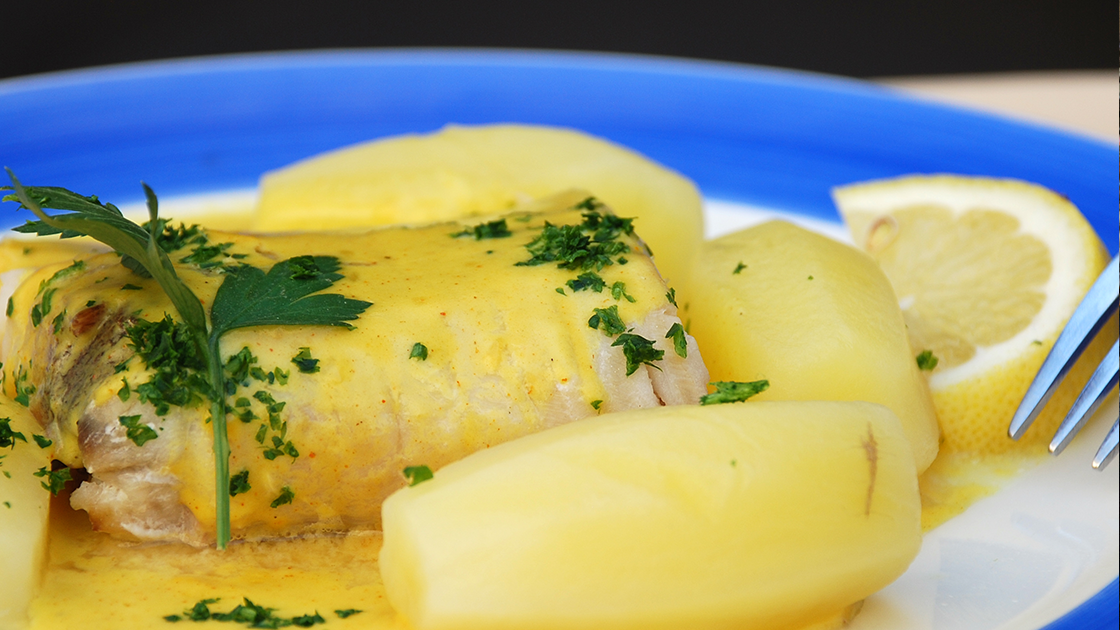 1 pound, approximately, new potatoes, washed
Kosher salt
5 tablespoons butter
½ cup all-purpose flour, seasoned with salt and pepper.
1 ½ pounds fresh snapper or similar fish
Black pepper in a mill
1 shallot, minced
2 teaspoons capers
½ cup freshly squeezed lemon juice, from 2 to 3 lemons
2 tablespoons chopped fresh Italian parsley
Put the potatoes into a medium saucepan, cover with water by 2 inches and season generously with salt. Bring to a boil over high heat, reduce the heat and simmer gently until the potatoes are tender when pierced with a fork or bamboo skewer. It will take about 20 minutes or a little longer depending on the size of the potatoes. Drain the potatoes, return them to the pan, add 2 tablespoons of the butter, cover and keep warm.
Put the seasoned flour onto a plate.
Set the fish on a clean work surface, season it all over with salt and pepper and dredge it through the flour.
Put 2 tablespoons of the remaining butter into a heavy skillet set over high heat and when the butter is melted, add the fish. Sauté for 4 minutes, turn and sauté 4 to 5 minutes more. Transfer to a plate, cover loosely with aluminum foil and keep warm.
Working quickly, sauté the shallot in the pan drippings until it is soft and fragrant, about 4 to 5 minutes. Add the capers and sauté 1 minute more. Add the lemon juice and simmer until it is reduced by about half. Add the remaining tablespoon of butter and swirl the pan until it is just melted.
Pour the sauce over the fish. Surround the fish with the potatoes and their butter, scatter parsley on top and enjoy right away.
To drink: Pair with Diamond Collection's Pinot Grigio.
Serves 3 to 4
Recommended Content
Tags
Italia Coppola, who dedicated her book, Mammarella: Mama Coppola's Pasta Cookbook, to her mother Anna Pennino, to her husband Carmine and to her three children, August, Francis and Talia, who have inherited both the Neapolitan spirit and its cooking.