Shrimp Salad Vinaigrette
What to serve for dinner on a sweltering night, when temperatures rise above 90 degrees and it seems you may never have an appetite again? This tangy salad is ideal and so simply that you won't mind being in the kitchen for the few minutes it takes to make it.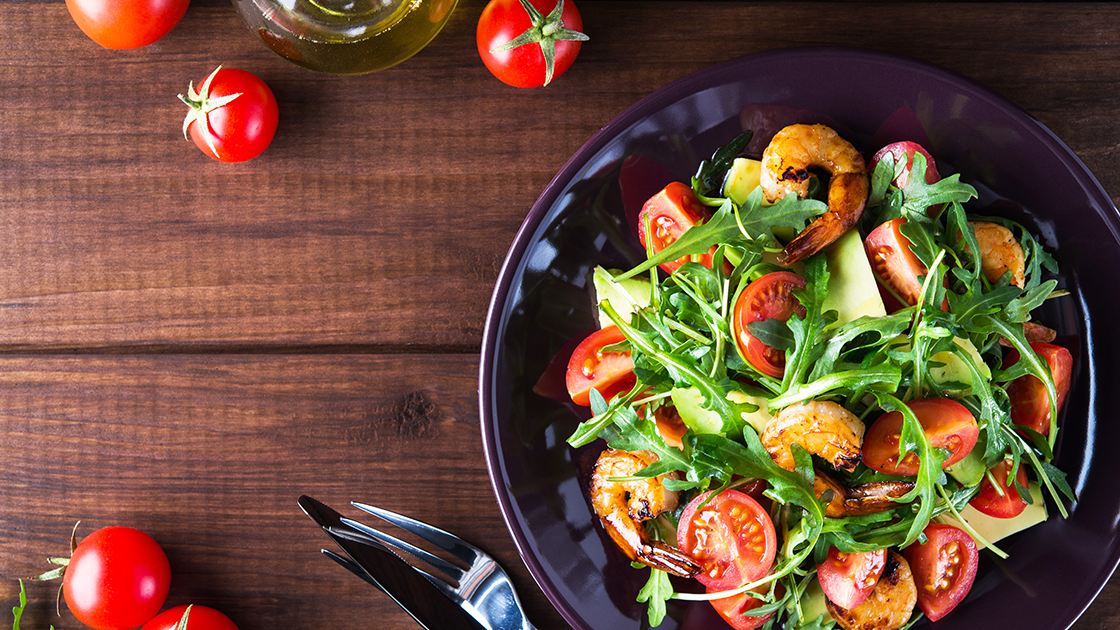 1 teaspoon capers
2 tablespoons white wine or Champagne vinegar
2 teaspoons mustard of choice
Kosher salt
Black pepper in a mill
6 tablespoons olive oil
6 to 8 ounces lettuce of choice, in small pieces
1 celery stalk, cut into small dice
10 to 12 cherry tomatoes, halved or quartered
¾ pound cooked shrimp (see note below)
Put the capers into a small bowl, add the vinegar and the mustard and stir with a fork until smooth. Taste and correct for salt, if needed. Add several turns of black pepper, stir in the olive oil and set aside.
Put the lettuce into a wide salad bowl, sprinkle lightly with salt and toss gently. Add the celery and tomatoes, toss again and scatter shrimp on top.
Spoon the dressing over the salad, add a little salt and pepper and enjoy right away.
Note: Wild-caught small shrimp from Oregon are the best choice. They are widely available, especially in markets with a butcher counter that includes seafood.
To drink: Pair with Director's Cut Sauvignon Blanc.
Serves 3 to 4
Recommended Content
Tags
Italia Coppola, who dedicated her book, Mammarella: Mama Coppola's Pasta Cookbook, to her mother Anna Pennino, to her husband Carmine and to her three children, August, Francis and Talia, who have inherited both the Neapolitan spirit and its cooking.