Italia's Tomato-Mozzarella Loaf
Be sure to have plenty of napkins on the table, as this rustic loaf must be eaten with your fingers. Use the best in-season tomatoes you can find and if you can pluck them off the vines moments before slicing them, that's just perfect. This rustic loaf is from Mama Coppola's Pasta Book.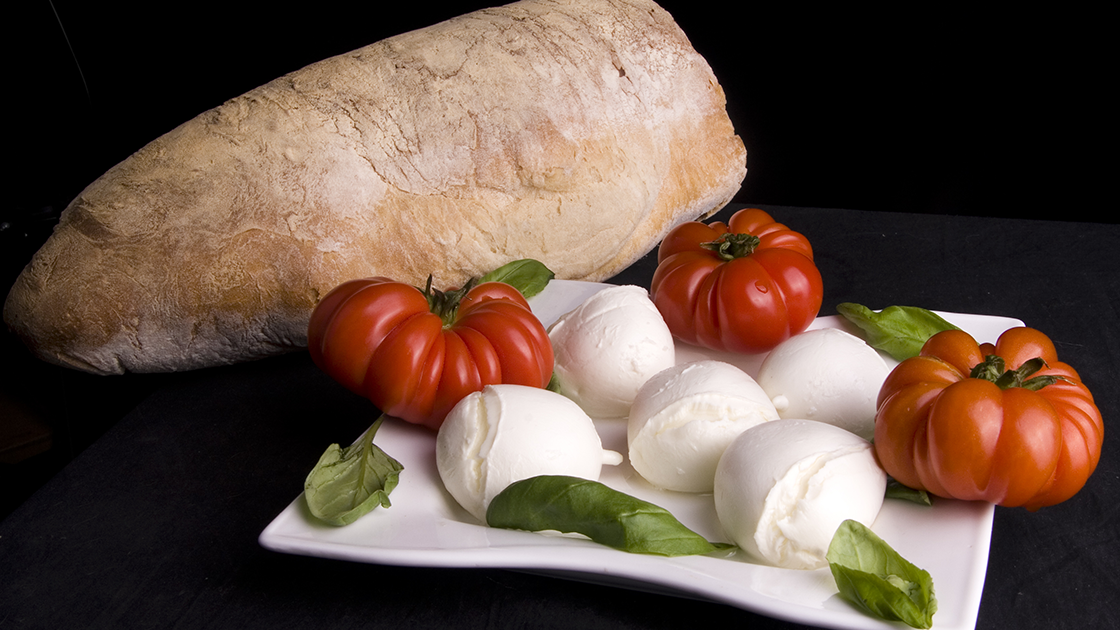 1-pound loaf of rustic hearth bread
8 ounces mozzarella fresca, thinly sliced
2 medium backyard-quality tomatoes, cored and cut into thin rounds
Fresh basil leaves, optional
Kosher salt
Black pepper in a mill
Extra virgin olive oil
Set the bread on a clean work surface and use a bread knife to make crosswise cuts about an inch apart, cutting almost to but not through the loaf.
Tuck a slice of cheese, a slice of tomato and a basil leaf, if using, into each cut and season lightly with salt and pepper. Set on a serving board or platter, drizzle with olive oil and enjoy right away, tearing slices free with your hands.
Alternatively, heat in a 325-degree oven until the bread is warmed through and the cheese is just beginning to melt, about 10 minutes. Enjoy warm.
Variation: To enjoy on a picnic, prepare the bread but do not add the olive oil. Wrap the loaf in aluminum foil for transport and drizzle with olive oil just before serving.
To drink: Pair with Diamond Collection's Pavilion Chardonnay.
Serves 4 to 6
Recommended Content
Tags
Italia Coppola, who dedicated her book, Mammarella: Mama Coppola's Pasta Cookbook, to her mother Anna Pennino, to her husband Carmine and to her three children, August, Francis and Talia, who have inherited both the Neapolitan spirit and its cooking.