Italia's Quick Tomato Sauce
This sauce is a bit heartier than the sauces that do not contain carrots and celery, but it is just as simple to make. Serve it with pasta, polenta and with any dish that calls for tomato sauce.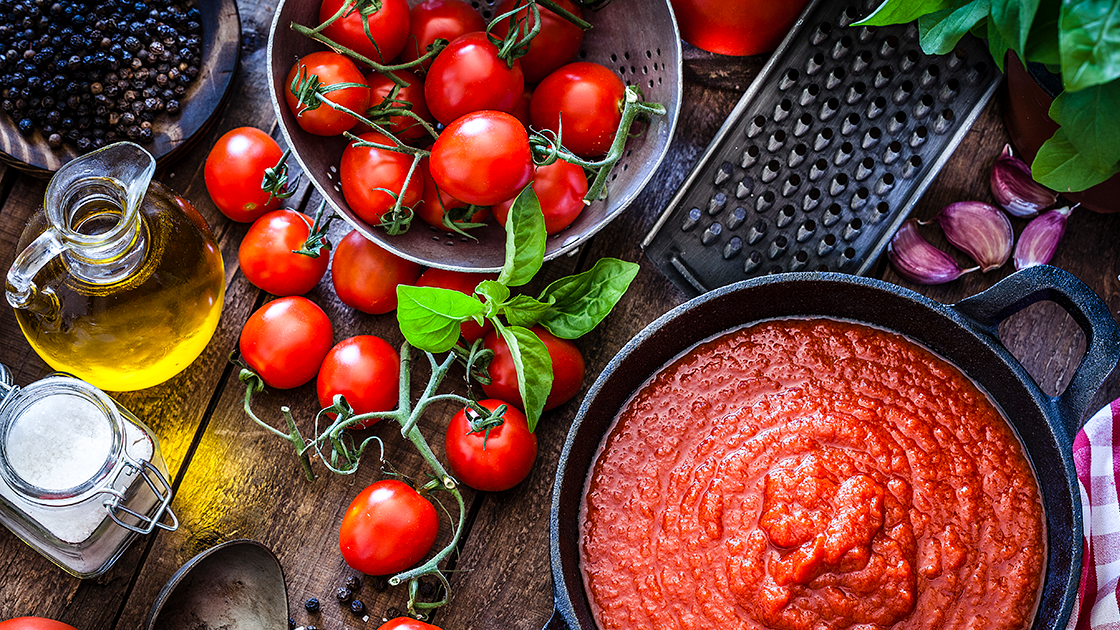 ¼ cup olive oil
¼ cup (2 ounces, 4 tablespoons) butter
1 very small onion, cut into small dice
1 very small carrot, trimmed and cut into small dice
1 very small celery stalk, cut into small dice
1 garlic clove, crushed and minced
Kosher salt
1 28-ounce can crushed tomatoes, preferably organic
1 tablespoon chopped fresh Italian parsley
6 fresh basil leaves, very thinly sliced or chopped
Put the olive oil and butter into a sauté pan, set over medium heat. When the butter is melted, add the onion, carrot and celery and cook gently until the vegetables soften and become fragrant, about 10 to 12 minutes. Add the garlic and sauté for 1 minute more. Season with salt.
Add the tomatoes and parsley, stir and cook over low heat until the sauce begins to thicken, about 15 to 20 minutes.
Season with several turns of black pepper, taste and correct for salt.
Sprinkle the basil over the sauce immediately before serving.
Serves 4 to 6
Recommended Content
Tags
Italia Coppola, who dedicated her book, Mammarella: Mama Coppola's Pasta Cookbook, to her mother Anna Pennino, to her husband Carmine and to her three children, August, Francis and Talia, who have inherited both the Neapolitan spirit and its cooking.