Italia's Quick Italian Potato Salad
Italia recommends serving this simple potato salad alongside meat or fish. It is also excellent on a picnic or a big summer buffet.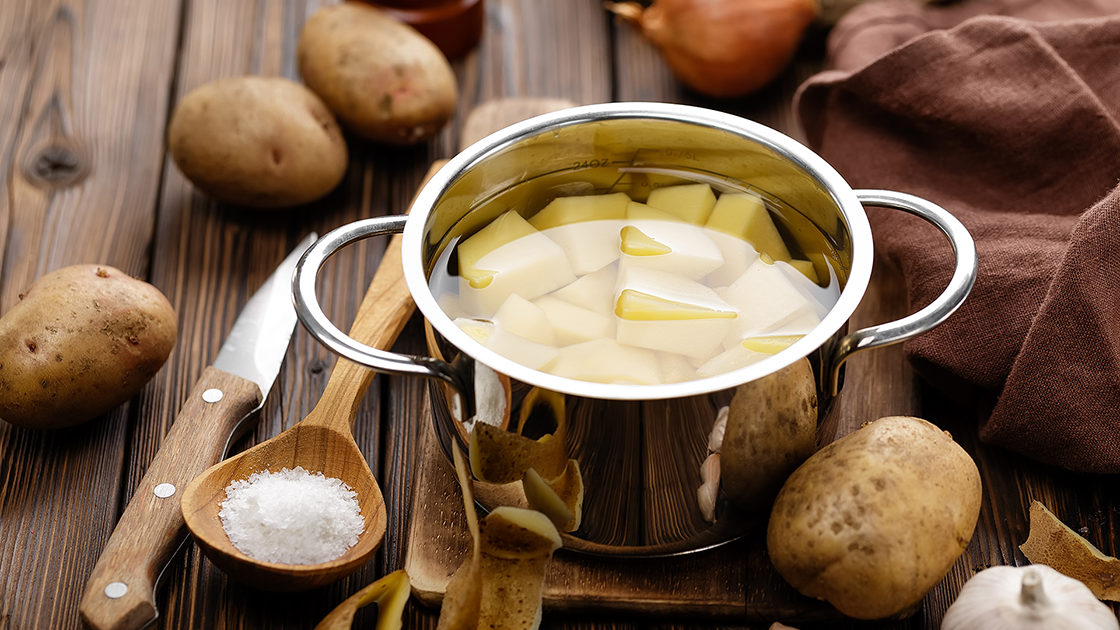 ITALIA'S QUICK ITALIAN POTATO SALAD
Ingredients
Kosher salt
2 pounds potatoes, such as Yukon Gold, peeled and cut into 3/8-inch rounds
4 tablespoons red wine vinegar
½ cup extra virgin olive oil
1 tablespoon chopped fresh Italian parsley
1 teaspoon oregano leaves
Black pepper in a mill
Instructions
Put the potatoes in a large pot, add 2 tablespoons of salt and cover with water by 2 inches. Bring to a boil over high heat and when the water boils, reduce the heat and simmer until the potatoes are firm-tender. Quickly drain in a colander and tip into a wide shallow bowl.
While the potatoes are still hot, add the vinegar, olive oil, parsley and oregano. Cover with a tea towel and let cool to room temperature.
Taste a small piece of potato, correct with salt, season with several turns of black pepper and enjoy at room temperature.
Variation:
After tipping the potatoes into a bowl, squeeze the juice of a lemon over them and drizzle with 2 tablespoons of olive oil. Let rest, covered, for 20 to 30 minutes before adding the remaining ingredients. Top with Salsa Verde shortly before serving.
Serves 4 to 6
Recommended Content
Tags
Italia Coppola, who dedicated her book, Mammarella: Mama Coppola's Pasta Cookbook, to her mother Anna Pennino, to her husband Carmine and to her three children, August, Francis and Talia, who have inherited both the Neapolitan spirit and its cooking.