Italia's Pesto
When Italia was cooking, there was no problem getting Italian pine nuts. Now they are hard to find. If you cannot find pine nuts that are not from China, consider using walnuts instead.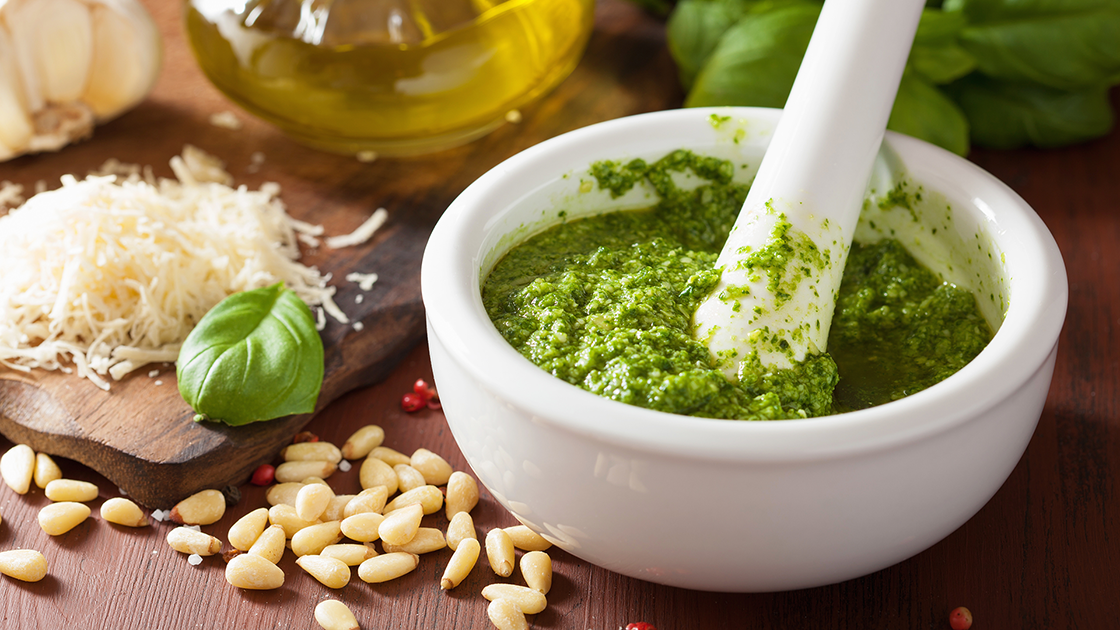 2 cups, lightly packed, fresh Genovese bail leaves, chopped
3 to 4 garlic cloves, crushed and chopped
Kosher salt
½ cup extra virgin olive oil
3 ounces (¾ cup) grated Parmigiano-Reggiano
¼ cup pine nuts or walnuts, chopped
Black pepper in a mill
Put the basil and garlic into the work bowl of a food processor and pulse several times. Season generously with salt, add half the olive oil and pulse several times.
Scrape the mixture into a large bowl, add the remaining olive oil, the cheese, the pine nuts or walnuts and several turns of black pepper. Stir well, taste and correct for salt.
Recommended Content
Tags
Italia Coppola, who dedicated her book, Mammarella: Mama Coppola's Pasta Cookbook, to her mother Anna Pennino, to her husband Carmine and to her three children, August, Francis and Talia, who have inherited both the Neapolitan spirit and its cooking.