Italia's Linguine al Pesto
"My husband and my children have told me, 'Mama's pasta is the best in the world.' No words could be more pleasing to the cook." - Italia Coppola
A friend likes to say that basil should not be planted until it is warm enough to lie on the ground naked. It is a summer herb, best grown and enjoyed in hot weather. It is also best with thin pasta, such as spaghetti, spaghettini and linguine. Because it is oil based, broad pastas, such as fettuccini and pappardelle, are not good choices, as their broad surfaces will soak up too much oil. Pesto is also delicious with gnocchi and creamy polenta.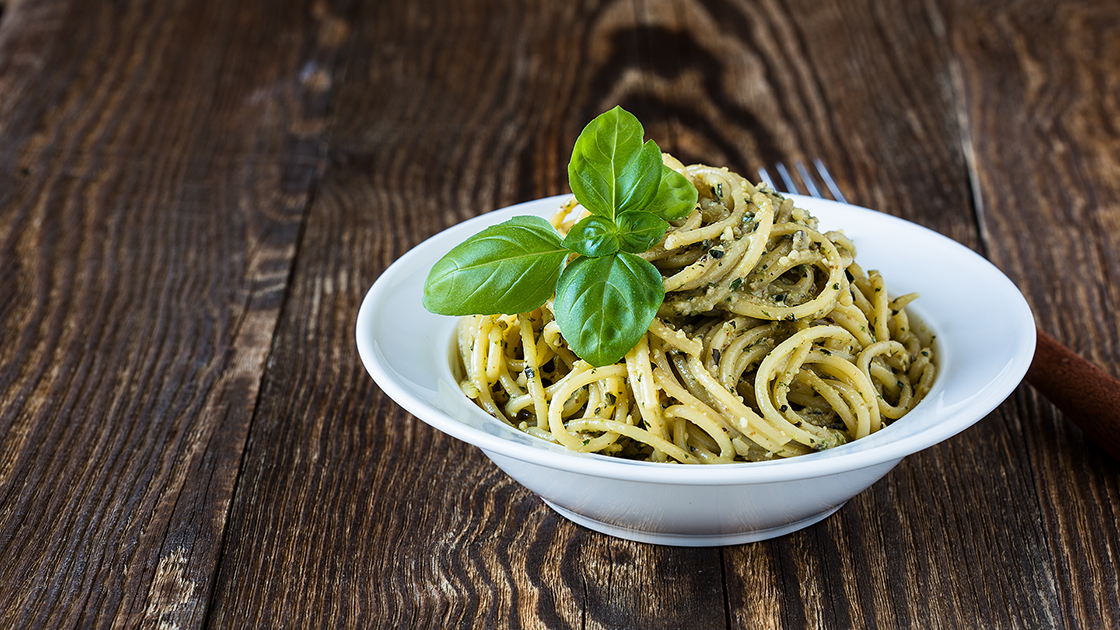 ITALIA'S LINGUINE AL PESTO
Ingredients
Kosher salt
1 pound linguine or similar narrow strand pasta
Italia's Pesto
Chunk of Parmigiano-Reggiano
Instructions
Fill a large saucepan two-thirds full with water, add two tablespoons of salt and bring to a boil over high heat. When the water reaches a rolling boil, add the pasta and stir until the water returns to a boil.
Cook according to package directions until the pasta is done but still al dente.
While waiting for the water to boil, prepare the pesto.
Just before the pasta is ready to drain, add 2 tablespoons of the cooking water to the bowl with the pesto. Drain the pasta but do not rinse it. Tip it into the bowl with the pesto and use a pasta fork or 2 dinner forks to gently turn the pasta in the sauce until it is evenly coated.
Serve family style or in individual pasta bowls or plates and pass the chunk of cheese and a cheese grater alongside.
To drink: Pair with Diamond Collection Sauvignon Blanc
Serves 4 to 6
Recommended Content
Tags
Coppola, who dedicated her book, Mammarella: Mama Coppola's Pasta Cookbook, to her mother Anna Pennino, to her husband Carmine and to her three children, August, Francis and Talia, who have inherited both the Neapolitan spirit and its cooking.