Italia Coppola's Cross Rib Roast
Good living is all about sitting down with friends and loved ones to enjoy your favorite wine with a delicious meal. The Francis Coppola Diamond Collection offers multiple varietals crafted to express character, complexity, and multi-layered flavors that enhance your cuisine. Presented below is one of our Diamond Collection wines paired with a sumptuous recipe from the "Mammarella" Coppola Family Cookbook.
ITALIA COPPOLA'S CROSS RIB ROAST
Crafted from a blend of Cabernet Sauvignon, Merlot, Cabernet Franc, Petit Verdot, and Malbec, Diamond Collection Claret, the flagship wine of our collection, is a rich, full-bodied wine with supple tannins. Its fragrant spices, toasted oak, and alluring flavors of cherries, blackberries, and cassis create a classic pairing with Italia Coppola's Cross Rib Roast, a hearty cut of beef slow cooked with red wine, garlic, and potatoes.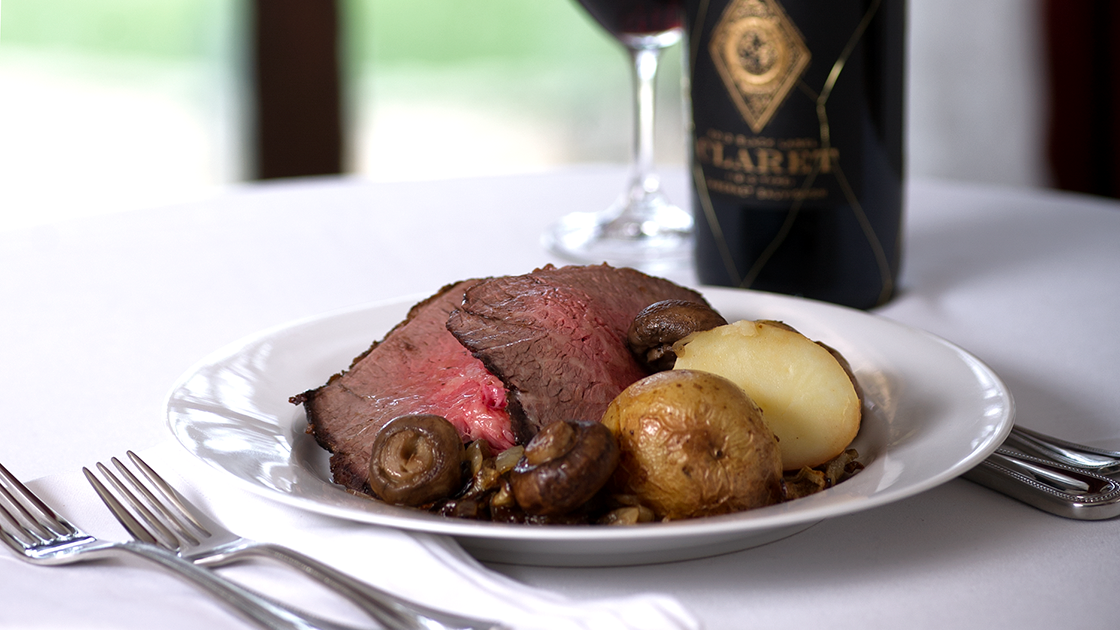 One 5-lb. rib roast
1 garlic clove, peeled and halved
2 medium onions, sliced
5 medium potatoes, peeled
2 cups mushrooms
¾ cup red wine
1/3 cup flour
salt & pepper
Cooking Instructions
Preheat oven to 450°. Season meat with salt and pepper; then pat flour on all sides of roast. Make a small cut on top of beef and insert garlic halves. Place beef in roasting pan along with onions and potatoes. For rare roast, lower heat to 350° after 30 minutes and cook 1½ hours, or longer for more well done meat.
When onion is golden, add wine and turn potatoes. Add mushrooms during last 20 minutes of cooking. Let cool 10 minutes before slicing. Spoon liquid over beef and serve with potatoes and mushrooms.
Serves 4 to 6
Recommended Content
Tags
Italia Coppola, who dedicated her book, Mammarella: Mama Coppola's Pasta Cookbook, to her mother Anna Pennino, to her husband Carmine and to her three children, August, Francis and Talia, who have inherited both the Neapolitan spirit and its cooking.