Insalata di Rienforza Recipe An Italian Salad To Give You Strength
When Italia was a child, she didn't care for green beans and did what so many of us did as children: snuck them to her dog. After her father discovered her subterfuge, there was a green bean dish on the table every day for two weeks. She lost her aversion and began to enjoy them, enthusiastically. Her mother developed this salad, which Francis, a fan of green beans himself, loves, hoping it would make her children strong and energetic, hence its name.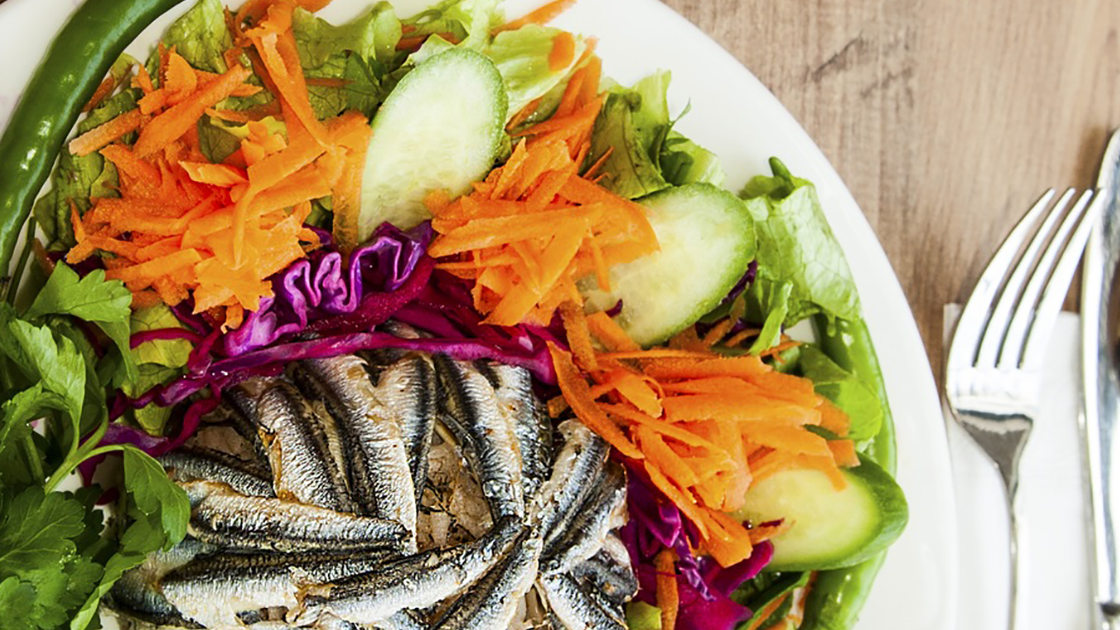 Kosher salt
1 ½ cups cauliflower florets (from about ¼ whole cauliflower)
2 carrots, peeled and cut into ½-inch wide diagonal slices
8 ounces Blue Lake or similar green beans, trimmed and cut in half
1 garlic clove, crushed and minced, plus more to taste
Black pepper in a mill
1 tablespoon chopped fresh Italian parsley
2 tablespoons red wine vinegar
4 tablespoons extra virgin olive oil
6 to 8 pitted olives, green or black
1 small can anchovies, drained
Fill a medium saucepan two-thirds full with water, add a tablespoon of salt and bring to a boil over high heat. Set a colander in a clean sink.
When the water reaches a rolling boil, add the cauliflower florets and cook until they lose their raw texture but are not mushy, about 4 minutes. Use a slotted spoon to transfer the cauliflower to the colander to drain.
Repeat with the carrots, cooking them until they are just barely tender, about 5 to 7 minutes. Transfer to the colander with the cauliflower.
Add the green beans to the water, cook for 4 minutes and transfer to the colander. Let the vegetables cool to room temperature and then tip them into a wide shallow serving bowl.
Add the garlic, season with salt and pepper, add the parsley and toss very gently.
Add the vinegar and olive oil, toss and correct for salt and acid balance, adding a bit more salt if it is a bit flat and more olive oil if it is too tart.
Separate the anchovy fillets and scatter them on top of the vegetables. Add the olives and enjoy at room temperate.
To drink: Pair with Sofia Rosé.
Serves 4 to 6
Recommended Content
Tags
Italia Coppola, who dedicated her book, Mammarella: Mama Coppola's Pasta Cookbook, to her mother Anna Pennino, to her husband Carmine and to her three children, August, Francis and Talia, who have inherited both the Neapolitan spirit and its cooking.