Honey Spare Ribs
Serve these voluptuous ribs with a simple green salad and steamed rice, a perfect vehicle for the delicious juices. You should also feel free to lick the juices off your fingers. Be sure to have plenty of napkins on the table.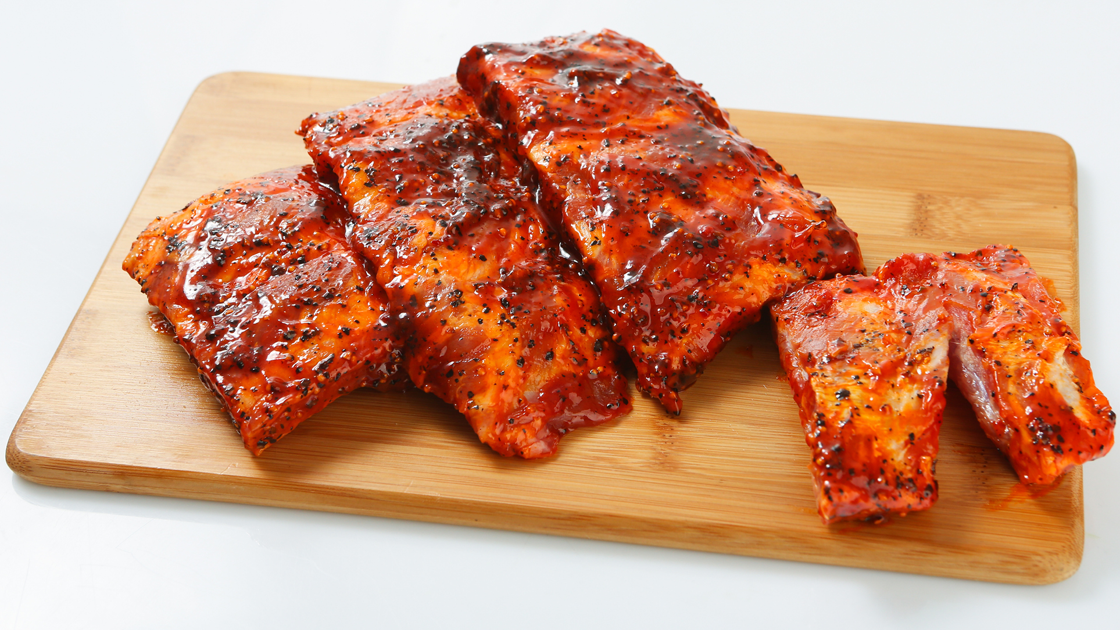 1 rack (13 ribs) pork spare ribs, separated and cooked until tender (see Note below)
1 ½ cups honey, preferably raw
½ cup soy sauce
Black pepper in a mill
26 small (3-inches-by-3-inches) squares of aluminum foil
If the ribs are not hot, set them in a roasting back and put them under a broiler, turning them once, until they are heated through.
Meanwhile put the honey and soy sauce into a wide saucepan set over medium heat and stir gently with a wooden spoon until the mixture becomes quite sticky. Add the ribs and turn them to coat them thoroughly.
Transfer the coated ribs to a platter that will hold them in a single layer.
Wrap both ends of each rib with a square of foil. Grind black pepper over the ribs and enjoy right away.
Note: The easiest way to cook these ribs is to roasted them for two hours in a slow oven, about 300 degrees. You can do so the day or morning before serving them; just be sure to bring them to room temperature and then heat them in a hot oven before putting them into the sauce.
To drink: Pair with Sofia Brut Rosé .
Serves 4
Recommended Content
Tags
Italia Coppola, who dedicated her book, Mammarella: Mama Coppola's Pasta Cookbook, to her mother Anna Pennino, to her husband Carmine and to her three children, August, Francis and Talia, who have inherited both the Neapolitan spirit and its cooking.