Fried Italian Sausages, Green Peppers & Onions Alla Italia
"Memories of my mother and her dishes are all in my head. I recall everything, my parents, the sea and sun in Naples, my husband and my children. It's what you'd call a distinct style, a Coppola-style of cooking." - Italia Coppola
Here is one of those recipes that really resists being written, though Italia Coppola did get it into her cookbook. It is the sort of dish that virtually any Italian mamma or nonna knows how to make without ever looking at a recipe. It makes a wonderful weeknight dinner.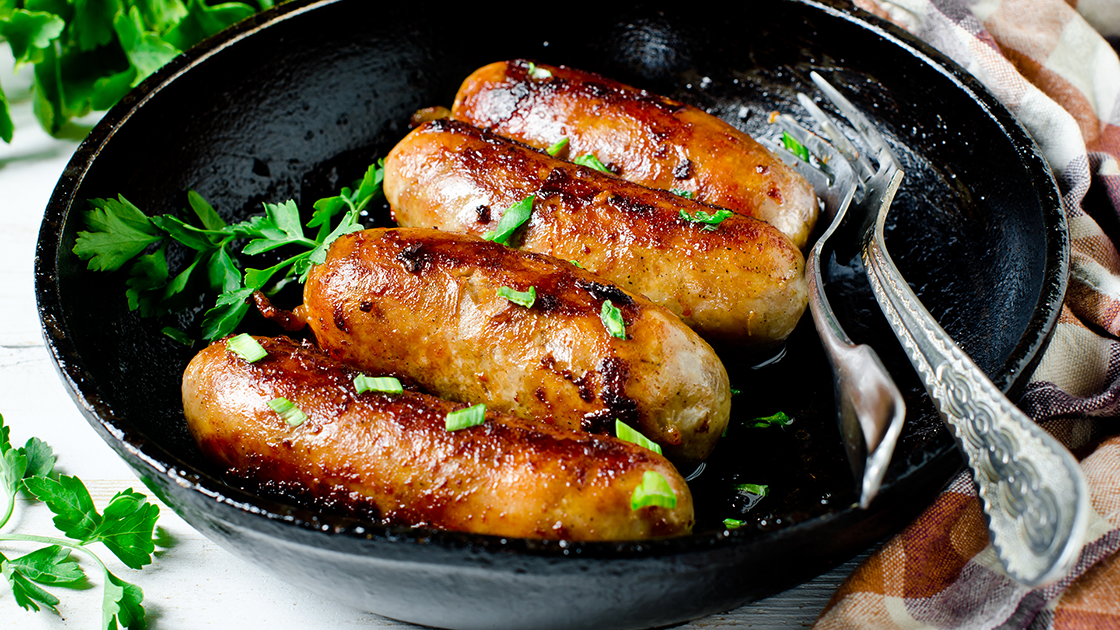 FRIED ITALIAN SAUSAGES, GREEN PEPPERS & ONIONS ALLA ITALIA
Ingredients
2 tablespoons olive oil
1 small red onion; trimmed, cut thin into thin lengthwise slices
Kosher salt
6 Italian sausages
2 green bell peppers; stemmed, seeded and cut into ¼ -inch wide lengthwise slices
½ cup dry red wine
3 tablespoons chopped fresh Italian parsley
Black pepper in a mill
Instructions
Pour the olive oil into a medium sauté pan, set over medium heat. Add the onion and sauté, stirring frequently, until it is limp and fragrant; about 12 minutes. Season lightly with salt.
Add the sausages and fry, turning them frequently, until they are just firm when pressed quickly with a finger or thumb; be careful not to burn yourself.
Turn the heat to high, add the sliced peppers and the wine and simmer until the wine is almost completely evaporated.
Transfer to a platter, scatter parsley on top, season with a few turns of black pepper and a bit more salt and enjoy right away.
To Drink: Pair with Director's Cut Cinema
Serves 3 to 4
Recommended Content
Tags
Italia Coppola, who dedicated her book, Mammarella: Mama Coppola's Pasta Cookbook, to her mother Anna Pennino, to her husband Carmine and to her three children, August, Francis and Talia, who have inherited both the Neapolitan spirit and its cooking.