Cafe Zoetrope Tiramisu
A now classic Italian dessert, this Tiramisu recipe comes to us from Café Zoetrope, which is located in the majestic Sentinel Building, a San Francisco historic landmark in the heart of North Beach. Café Zoetrope is a European-style cafe that offers authentic Italian cuisine and a wide selection of Italian and California wines, including our premium offerings that we carry exclusively at our wineries, cafes and website.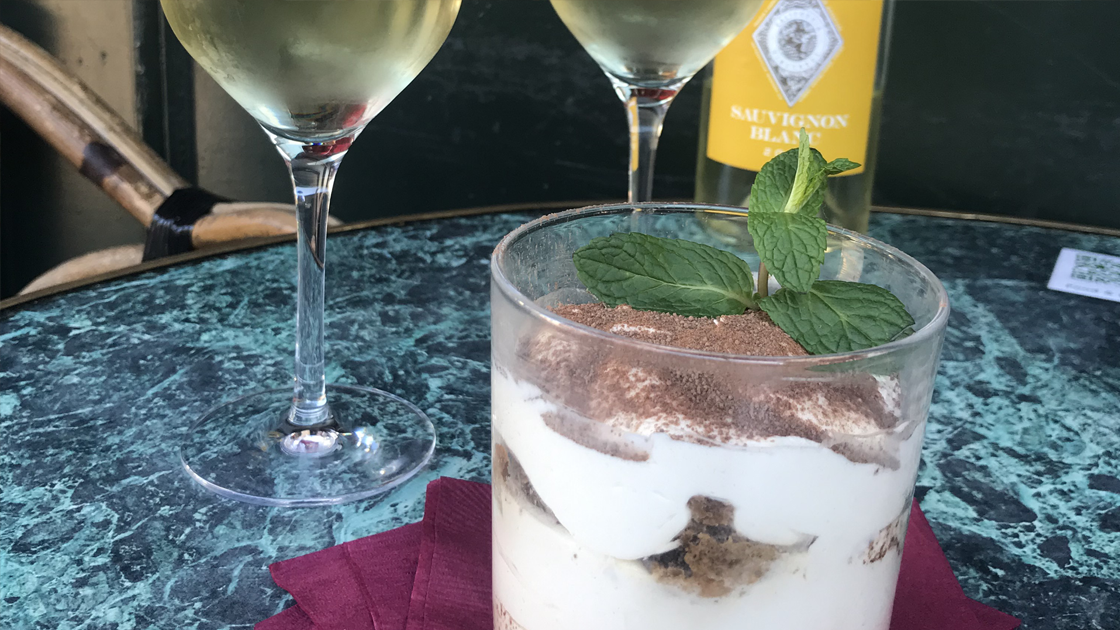 TIRAMISU RECIPE
(FOR 6 PORTIONS)
INGREDIENTS:
• 3 EGGS
• ¼ CUP SUGAR + 2 TABLESPOONS
• 1 TEASPOON VANILLA EXTRACT
• 1 ½ CUP MASCARPONE CHEESE
• 2 TABLESPOONS MARSALA WINE
• ¾ CUP WHIPPED CREAM
• 4 OZ LADY FINGERS
• 1 CUP OF STRONG COFFEE (ESPRESSO OR INSTANT COFFEE)
• COCOA POWDER FOR DECORATION
PREPARATION:
Separate the egg yolks from the whites. Whisk the yolks with ¼ cup of sugar until the color of the yolks become very light yellow. Add the vanilla extract and the Marsala wine. Add the Mascarpone cheese previously whipped until it becomes smooth. Add the whipped cream with spatula, gradually. Whisk the egg white with the remaining 2 tablespoons of sugar until smooth peaks are formed. Add to the Mascarpone and mix very carefully.
Soak the Lady fingers in the coffee, do it quickly, don't let the lady fingers get soggy. The center of the cookie should remain the same and they should keep their shape.
To assemble, you can use a Trifle bowl and put a layer of lady fingers and a layer of the Mascarpone mix. You should have at least two layers of lady fingers and 2 layers of Mascarpone. To finish you should have the Mascarpone mousse on top. Sprinkle some cocoa powder to finish.
Coppola Wine Pairing: We paired this with our Diamond Collection Sauvignon Blanc. The fresh flavors of this wine pairs so nicely with the richness of the Tiramisu!
6 portions
Recommended Content
Tags