Beet & Red Onion Salad
"For me, it was a major task to remember the recipes and write them down. Once I began, I felt as though I really understood the suffering that comes into the creative process, which Carmine experiences when he works on his music, which Francis goes through when he directs his films and which August goes through when he writes a novel." - Italia Coppola
When Italia was raising her family, she would have had access primarily to red beets, typically canned unless a family lived on a farm or had a garden. Today, many varieties, from mildly-flavored white and golden beets to bold red beets, are available at farmers markets and good grocery stores.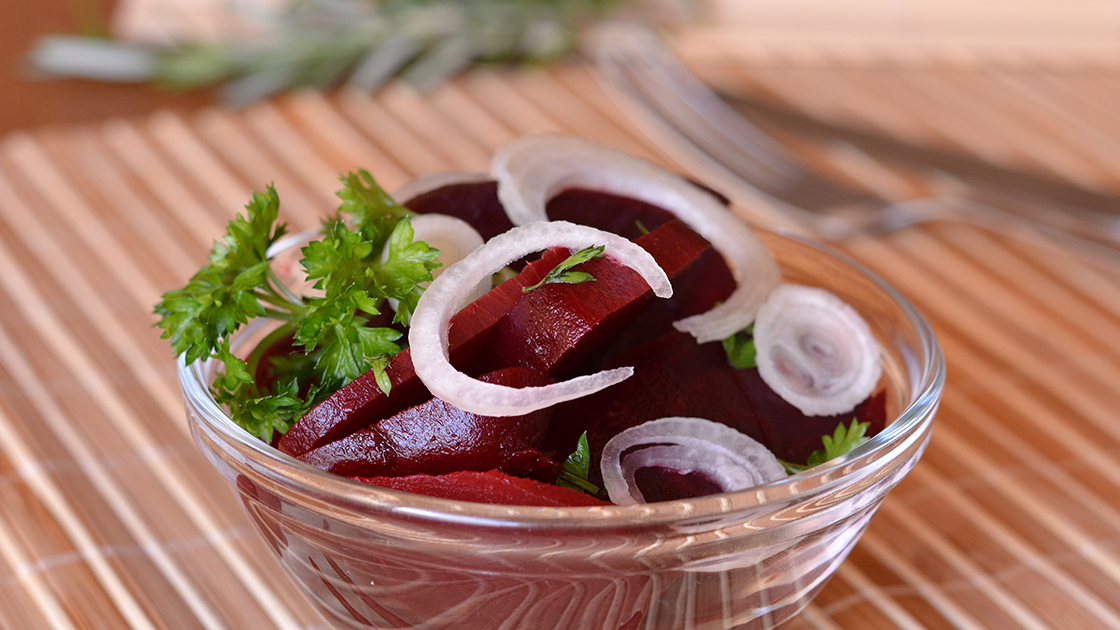 3 to 4 medium beets of choice, cooked and peeled (see Note below)
1 red onion, sliced into very thin rounds
Kosher salt
2 teaspoons red wine vinegar
3 tablespoons extra virgin olive oil
Black pepper in a mill
1 tablespoon chopped fresh Italian parsley
Cut the beets into thin rounds and put them on a medium plate.
Separate the onion slices into individual rings and add them to the plate with the beets.
Season lightly with salt. Drizzle the vinegar over the beets and onions, followed by the olive oil. Grind black pepper over everything, add a bit more salt and scatter the parsley on top.
Enjoy right away.
Note: Red beets are the most intensely flavored variety. Chioggia, golden and white have milder flavors. The best way to cook beets is in a hot oven and if you have a toaster oven, that's perfect. To do so, set the temperature to 375 degrees. Coat the beets lightly in olive oil, set on a baking sheet and cook until tender when pierced with a fork or bamboo skewer. It will take from 30 to 60 minutes or a bit longer, depending on the size and age of the beets. Younger beets typically cook more quickly as they have more moisture.
Serves 3 to 4
Recommended Content
Tags
Italia Coppola, who dedicated her book, Mammarella: Mama Coppola's Pasta Cookbook, to her mother Anna Pennino, to her husband Carmine and to her three children, August, Francis and Talia, who have inherited both the Neapolitan spirit and its cooking.