Twelfth Night Toddy
In celebration of the holiday season, we asked twelve different at home bartenders to craft their very own Coppola cocktails that each feature one of our Family Coppola wines as well as one of our Great Women Spirits. Check out this recipe from Chris Rhoden (@cocktailsbychristopher).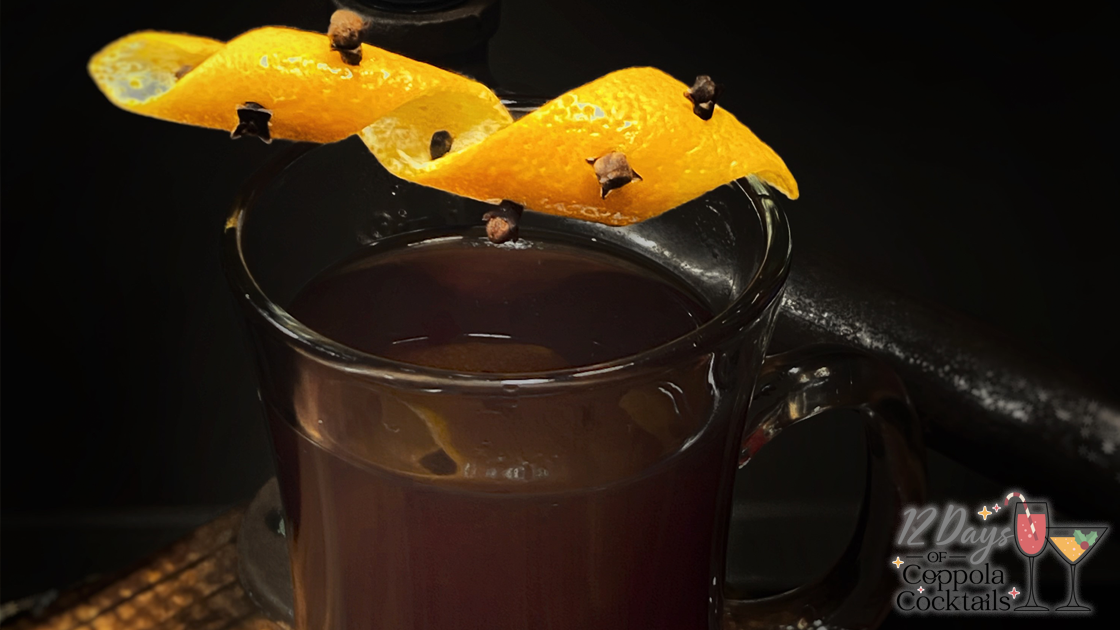 Ingredients:
Recipe:
Add 2 dashes of Peychaud's bitters to a toddy glass, then one ounce of the mulled Claret syrup, 2 ounces of Dorothy Arzner Straight Rye Whiskey, then top with hot water (roughly 2 ½ ounces).
Stir briefly to incorporate then garnish with a clove-studded orange peel. Enjoy!
*Mulled Claret Syrup Recipe:
Ingredients:
2 oz Manzanilla sherry
12 oz Diamond Collection Claret
2 oz orange juice
2 grams dried orange peel
10 allspice berries
¼ nutmeg, grated
4-6 cinnamon stick, broken
8 cloves
Recipe:
Add all ingredients to a pot and bring to a boil. Once the mixture starts to boil, lower the heat to bring the mixture to a simmer to reduce the volume to 2/3 of its original volume, roughly 20-25 minutes.
Strain the mixture through a cheesecloth and mix it with an equal weight in granulated sugar. Bottle and chill.
Recommended Content
Tags