The Bride Wore Red
In celebration of the holiday season, we asked twelve different at home bartenders to craft their very own Coppola cocktails that each feature one of our Family Coppola wines as well as one of our Great Women Spirits. Check out this recipe from Corrie Pennington (@girlandtonic_).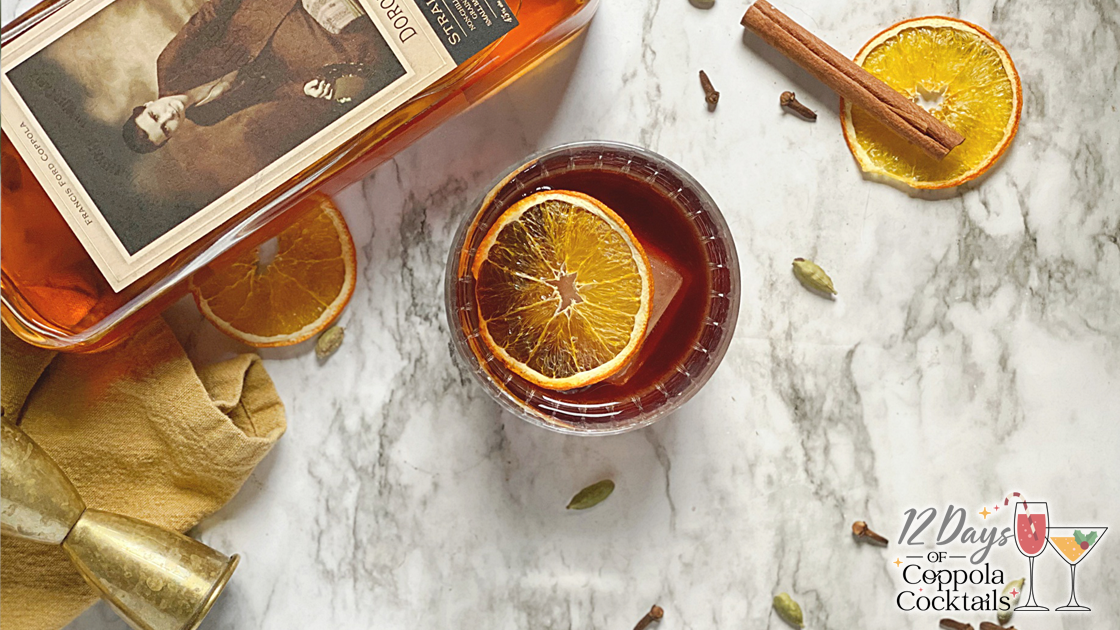 Ingredients:
Recipe:
Add all ingredients, except for the orange slice, to a cocktail glass with a large ice cube.
Stir using a bar spoon. Place a fresh large ice cube into a lowball glass.
Strain the cocktail into the glass.
Garnish with a dehydrated orange slice.
*Cranberry Diamond Collection Claret Red Wine Reduction Syrup Recipe:
(yields about 3.5-4 oz)
Ingredients:
1/2 cup Diamond Collection Claret red wine
1/4 cup cranberry sauce (whole or jellied)
1/4 cup turbinado sugar
3 cloves
1 cinnamon stick
1-2 cardamom pods
Recipe:
Add all ingredients to a small saucepan. Bring to a boil and simmer for 10 minutes until the syrup has reduced.
Pour into a small lidded container, using a strainer to strain out the spices and any cranberry pieces. You'll need to press on the cranberries with the back of a spoon to really squeeze every drop of the reduction out.
Let the syrup cool before storing in the fridge. The syrup should keep for about 2 weeks in the fridge.
Recommended Content
Tags