Perfect Pressed Punch Spring Cocktail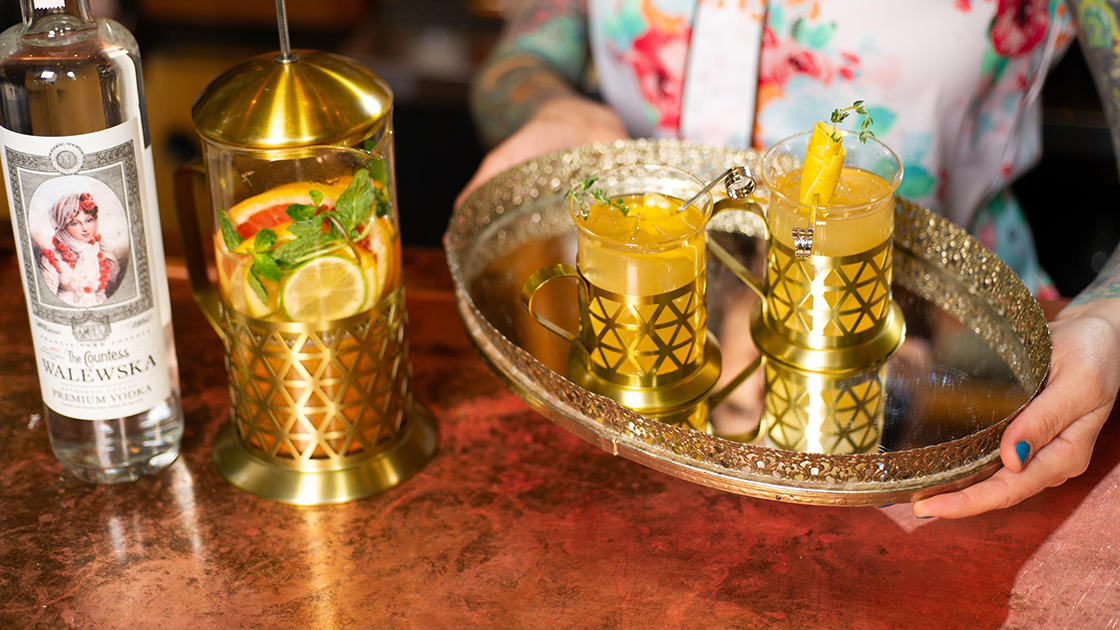 We wanted a cocktail that brings friends together by adding a collaborative and creative element. This cocktail is meant to be crafted for a pitcher and with an open mind. Does one of your friends grow mint in their garden? Does one friend have leftover limes from taco night, and do you have a new gin you've been meaning to try? We also have a tool you might not have thought of using for anything other than your AM fuel. Things are about to get scrappy, but sit tight.
Pull out your French press. Just like with coffee or tea, you can place the solid ingredients at the bottom, (herbs, fruit, whatever you like!), then add a liquid (vodka, gin, or your favorite alcohol of choice) and begin to seep. The result, after pressing down is a rich, and fast diffusion of your own special mix. Amounts can be played with, as well as strength of your cocktail, based on how long you leave your infusion in the press.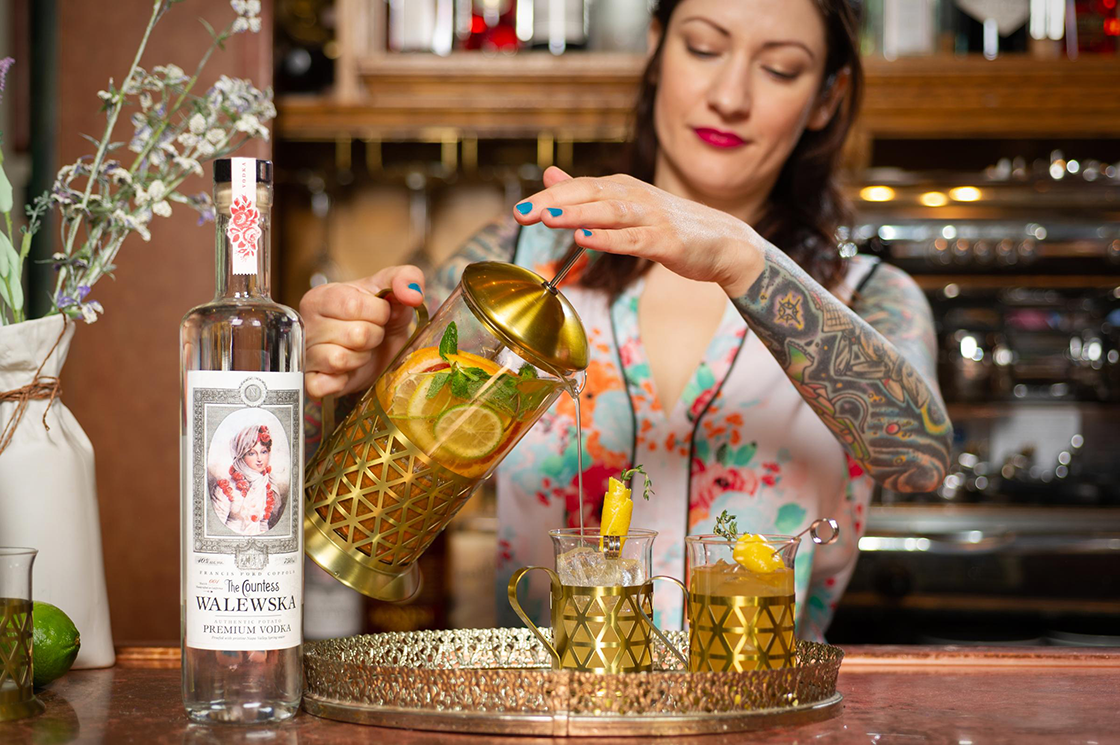 For our pitcher we used Great Women Spirits Countess Walewska Vodka with a pulp of carrot, spinach and apple saved from our morning juice. We added lemon and lime juice, simple sugar and topped each beverage with Sofia Blanc de Blancs sparkling wine.
Invite your friends over, choose your base ingredients, press away, fill your pitcher with ice and enjoy! Whose special blend are you trying next week?
Recommended Content
Tags