H O L L Y W O O D
In celebration of the holiday season, we asked twelve different at home bartenders to craft their very own Coppola cocktails that each feature one of our Family Coppola wines as well as one of our Great Women Spirits. Check out this recipe from Brian Sandahl (@heavymuddle).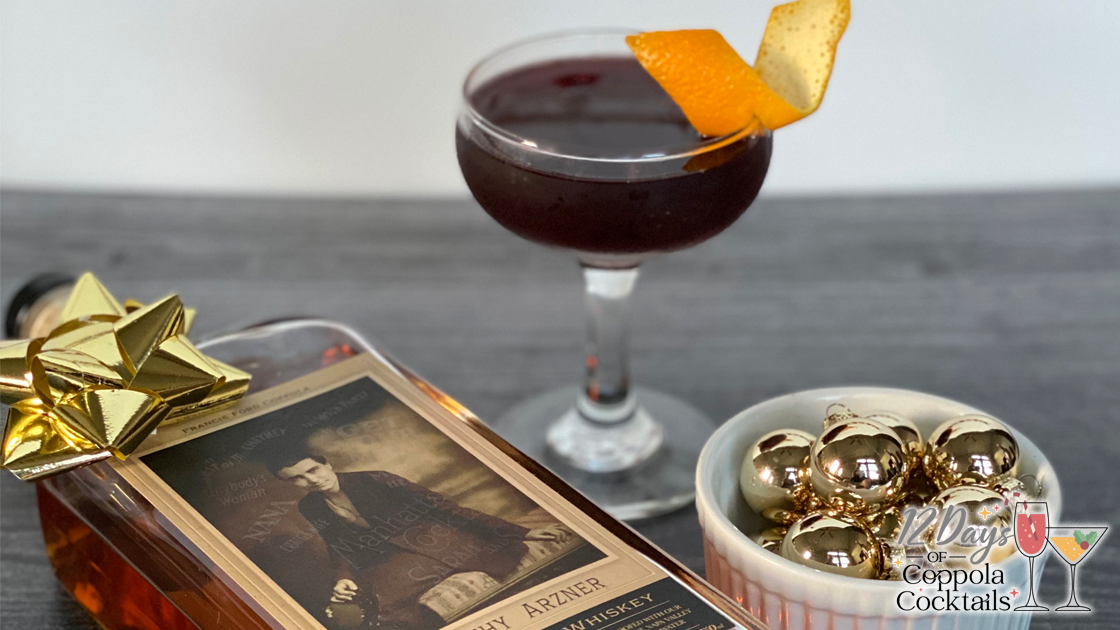 Ingredients:
½ oz spiced wine syrup*
½ oz Amontillado Sherry
2 dashes black walnut bitters
2 dashes chocolate bitters
Orange twist, for garnish
Recipe:
For the cocktail, add all ingredients to mixing glass with ice and stir until ice cold. Strain into coupe glass and express orange peel over drink.
*Spiced Wine Syrup Recipe:
Ingredients:
Recipe:
For the syrup, combine 1 1/2 cups Diamond Collection Claret with 1/2 cup sugar, 1/2 tsp vanilla, 1/2 tsp whole black peppercorns, 1 cinnamon stick, 2 cloves and a dash of salt. Bring to a low boil and reduce down to 1 cup. Let cool before straining out solids.
Recommended Content
Tags