Crimson Drift
In celebration of the holiday season, we asked twelve different at home bartenders to craft their very own Coppola cocktails that each feature one of our Family Coppola wines as well as one of our Great Women Spirits. Check out this recipe from Kelly Sparks (@QueenBeeMixology).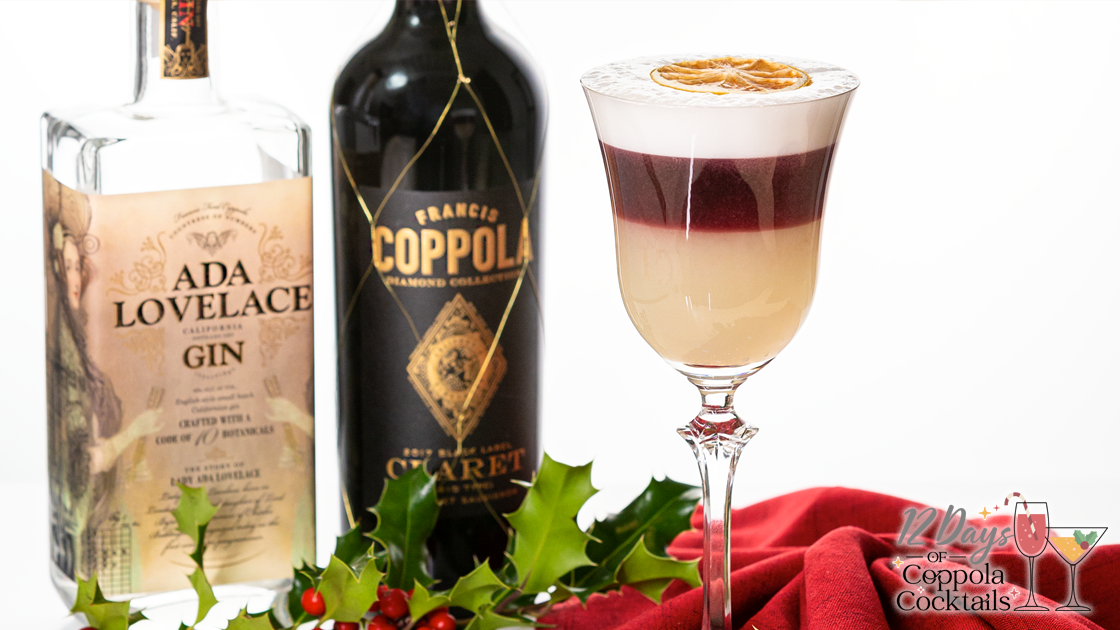 Ingredients:
Recipe:
Combine the gin, elderflower liqueur, simple syrup, freshly squeezed lemon juice, and egg whites in a metal cocktail shaker. Shake with the metal coil for 15 to 20 seconds.
Add ice to the shaker and shake vigorously for another 15 to 20 seconds. Strain into an empty shaker with no ice and shake vigorously for 15 to 20 seconds more.
Transfer the mixture to a tall glass with ice and finish the drink off by pouring Diamond Collection Claret over the back of a bar spoon over the center of the glass. Given its weight, the wine will automatically sink below the foam to create that pretty ombre layered effect. Serve immediately.
Recommended Content
Tags